In the early hours of Friday morning 5 of the group's young leaders, AK, Charlie, Lucy, Nick and Martha will be setting off to Japan for the trip of a life time, to take part in the 23rd World Scout Jamboree. For two weeks they will live with more than 30,000 other scouts from 162 different countries, from every continent and corner of the planet.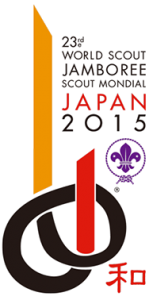 Jamborees take place every 4 years and are a unique opportunity for young people from around the world to meet others from every other culture, religion and country. One of the two units our scouts are allocated to will be surrounded by units from Lebanon, Denmark, Japan, Brazil and Switzerland. You don't get much more mixed up than that!
Arriving late on Friday our intrepid 5 will spend 3 days n Tokyo before moving onto the Jamboree itself which kicks off on 28 July with a packed program to include everything from sailing to global development with a central theme of peace, as Japan and the World remember the events of 1945 in Hiroshima and Nagasaki.
And if that wasn't enough they will then spend 4 days with a Japanese family as part of the home hospitality program
You can keep up with the adventures of AK and Martha via their unit's Facebook page here and Charlie, Lucy and Nick via their unit's page here and Twitter feed here
This is the adventure of a life time and we'll be telling you all about their adventures when they get back 🙂